Merchandise
If you missed out on OggCamp 17 in Canterbury, you can still complete your OggCamp merchandise collection! We have a very limited stock of mugs, t-shirts and stickers for sale. A bundle with one of each will cost you just £15 including postage (UK only*). Just select your fit and size below for the t-shirt size you want and pay via PayPal (credit/debit cards are accepted if you don't have an account). All proceeds go towards funding future OggCamps!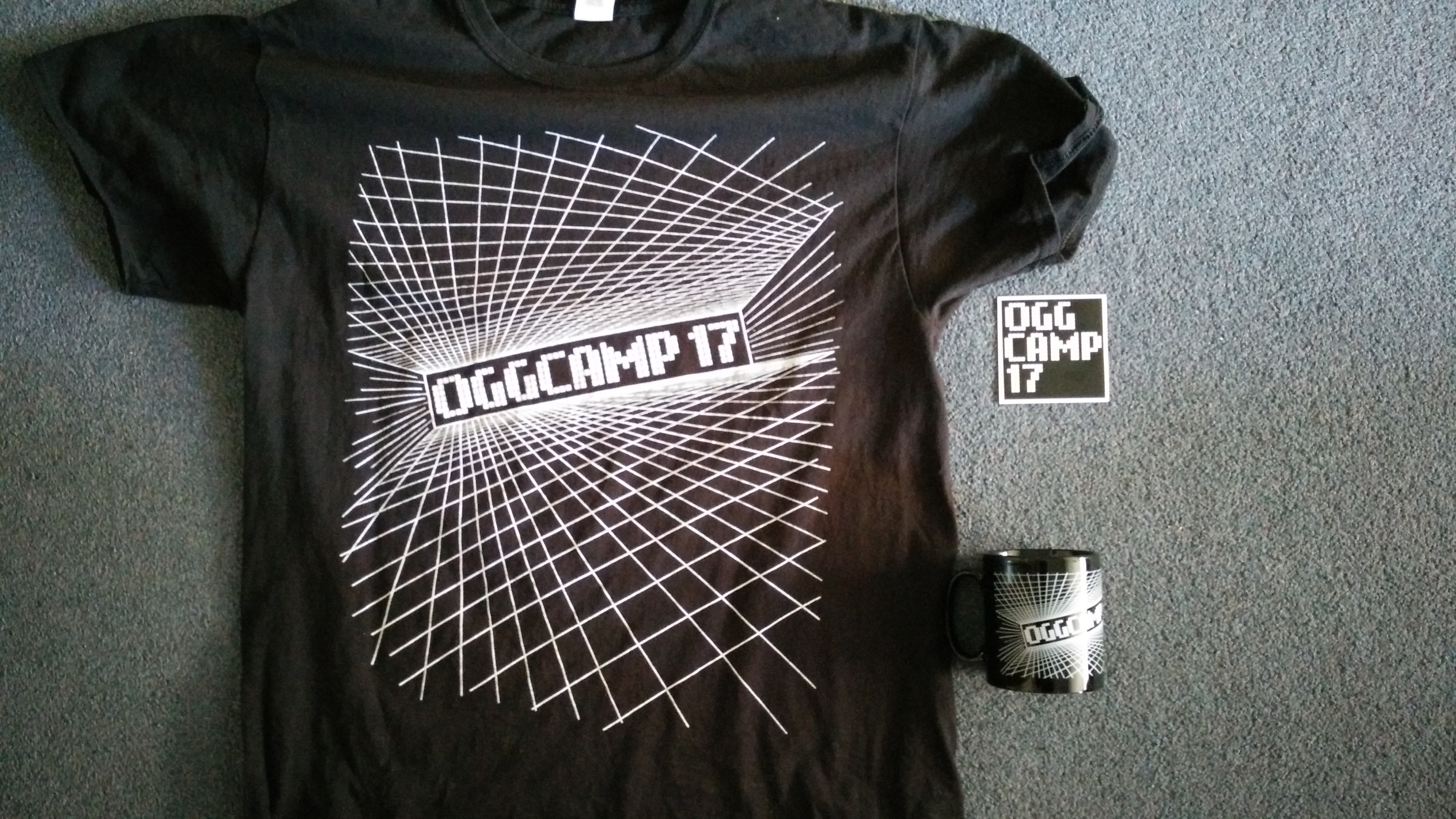 Stocks of each size are limited, so if you get a "Sold out" message, please try another size!
*If you are outside the UK and would like to buy a bundle, send a message to our Telelgram Group letting us know where you are, and we'll look into postage costs.